This guest post is from John Stone. John is a business consultant and a regular contributor at Bizzmarkblog. He is a believer in the notion that thinking outside of the box is a prerequisite of being a successful entrepreneur. You can find him on Twitter.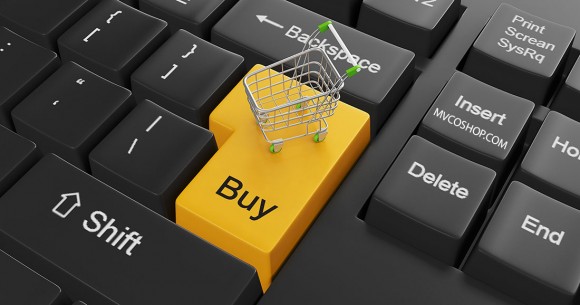 E-Commerce is currently one of the most perspective business niches. It comes with many benefits that include:
Overcoming geographic limitations;
Cutting rent and personnel costs;
Promoting your business more easier;
Setting up an e-commerce website is not that complicated, but transforming it into a steady stream of income is a bit more difficult. In this article I've reviewed some of the most important aspects of successful e-commerce websites.
Informative and Good Looking Product Pages
In e-commerce, product pages replace sales personnel. Since skilled salesmen can make you buy literally anything, product pages need to be very informative and well designed so they can compete with sales masters. Some of the most important features product page should contain, are:
High resolution images – E-commerce customers are not able to try the product they are interested in. That's why good product imagery is very important for making a decision which product to buy.
Elaborate product information – One of the main advantages of e-commerce is that customers can find out more information about the product compared to dealing with a salesman from a brick and mortar store.
Link to manufacturer's website – Customers can find more information about materials and processes used in product manufacturing.
Comparison shopping – Not all e-commerce websites have this option, but the ones who do, are able to present their offers in the most transparent and fair way, and win over customer's respect.
Several Payment Options
Many people don't like to leave their credit card data on unknown e-commerce websites. Who would blame them, considering large increase of cybercrime that's associated with unreliable online stores. Of course this doesn't mean they can't become loyal customers. For this purpose entrepreneurs need to make their website compatible with many different online payment systems. Offering more payment options to your customers can drastically increase online store's conversion.
Easy Navigation
E-Commerce websites should navigate their customers from product to check out page with easy understandable diagrams, maps or infographics. Good navigation increases customer conversion and revenue. Each website page should contain step-by-step explanation for product purchase and customers should also have an ability to return back to previous page if they changed their mind about the purchase or they misspelled their payment data. Clear navigation improves user experience of online store, which is one of the most important criteria for e-commerce success.
Transparent and Secure Check-Out Page
Check-out page is one of the most important parts of e-commerce website. It enables customers to pay all goods they added to their shopping cart at once and therefore it needs to come with user friendly design and strong encryption. Check-out pages should be protected with Secure Socket Layer and satisfy PCI standards. Secure Socket Layer protocol establishes a secure link between web server and the client and it is crucial for customer's credit cards security.
Good Analytics
In brick and mortar stores sales people see customers come and go. They talk to them and determine things they like and dislike about store's offer, prices and design. They also use guest books and anonymous polls and questionnaires, to determine customer trends and plan their future sales and promotions. Online stores have much less chance to communicate with their customers. They need to plan their future moves by analyzing customer's behavior while they are browsing store's offer. Only way to do that is by using analytic software that can tell e-commerce entrepreneurs, how visitors find their website, which product pages drew the most attention and how long customers browse products before deciding to purchase. Good analytics software is essential for every e-commerce store. It enables entrepreneurs to optimize checkout process and increase website's conversion.
E-Commerce is surely the business of the future, with more and more consumers shopping online each year. That's why optimizing your online store and making it more secure and attractive is definitely one of the best investments money can buy.
Image credit: MVCOSHOP. Used under creative commons license. URL: https://commons.wikimedia.org/wiki/File:Ecommerce_sales.jpg